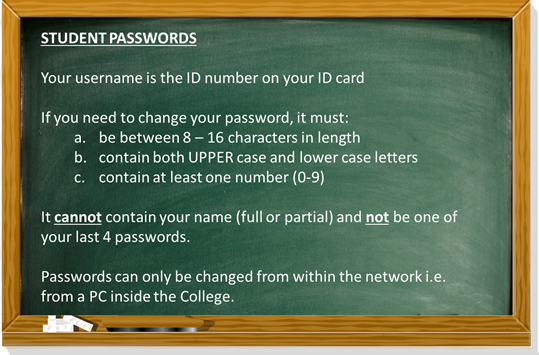 Over the past couple of weeks you may have had trouble logging into College computers due to 'incorrect passwords'
Please be aware that this in fact due to new requirements for password changes carried out on students accounts.
To ensure that security measures are in place, student account passwords now need to meet the following set criteria – passwords must:
be between 8 – 16 characters in length
contain both UPPER case and lower case letters
contain at least one number (0-9)
Please note: New passwords cannot contain their name (full or partial) and not be one of their last 4 passwords used. Passwords can only be changed from within the network i.e. from a PC inside the College.